New Bridal Gown!!! New Bridal Location
Ok guys.. officially my bridal store has moved.. actually there are two locations one on Cameo Isle... a bridal sim.. the other my main bridal is next to my new formal store .....at Port St. James in Fortinbras (both are under my profile in classifieds....) In fact there are several remixes at the Bridesmaid location including a matching bridesmaid gown for Exotic Princess in 5 colors!!
SO.... drumroll!! LOL here is a new Gothic Bridal Gown i made for my best friend Mynx.... and it is now up for grabs... Includes 2 veils, 4 prim skirt options and 4 of the same prim skirt options in smart skirt versions. I really like how this turned out!! The Name is Majestic Mynx.. and it is a ruched satin and organza with lace gown... deeply cut in the front.. and with a huge flexi train option... Again it is currently at the Bridal Location link below...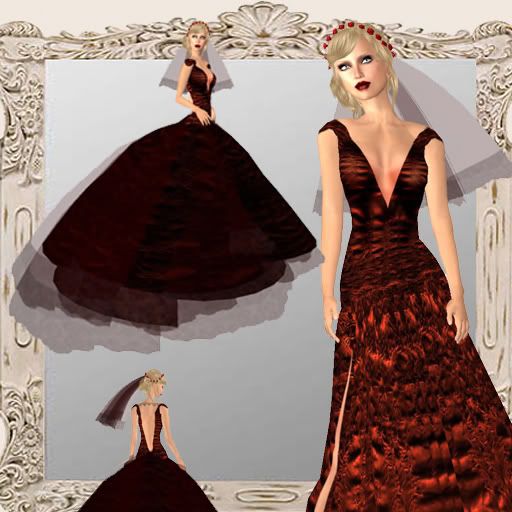 http://slurl.com/secondlife/Fortinbras/116/176 Gracies Bridal
http://slurl.com/secondlife/Fortinbras/116/176 Gracies Bridesmaid and Formals