I'm a Gracie Girl!!
Welcome to the blog featuring the unique styles of Grace Winnfield. She creates for you a demure femininity that you can treasure forever! You can purchase the clothing featured here at Gracies store Gracie. http://slurl.com/secondlife/Gracie/128/128
Thursday, May 22, 2008
Tuesday, May 13, 2008
Very sexy!
New beautiful Heirloom quality handkerchief tastefully and tediously handcrafted into a sumptuous set of outfits! Available for the low price of $L325 you get 4 dress styles plus a bonus 5th prim skirt.... a versatile top, and 3 lengths of cute glich pants. Enjoy!!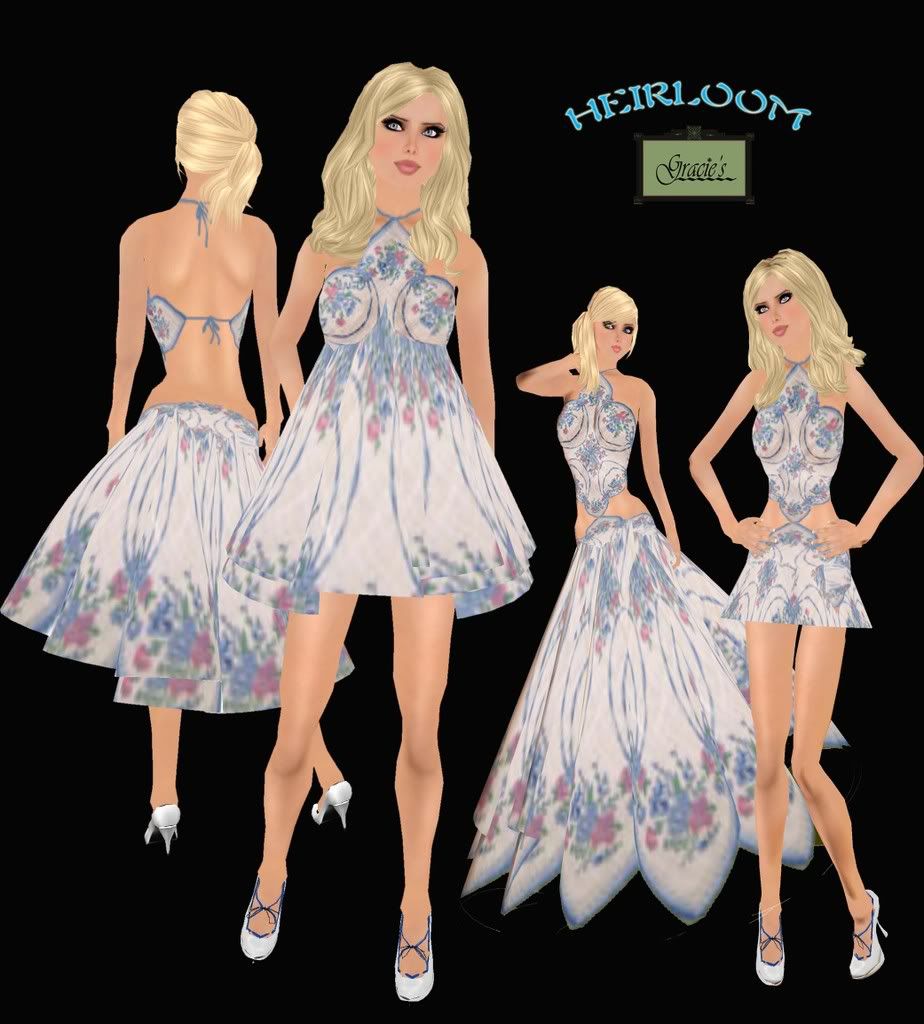 http://slurl.com/secondlife/Mangakino/224/128