Introducing a New Line! These are limited editions
The new line called Exclusively GW debuted last week in my store in Alhena.
http://slurl.com/secondlife/Alhena/88/178
Each item of clothing entered into this portion of the store (found on the second floor) will offer a limited number of copies and then disappear forever! Currently there are 3 items and i will show them below. These items are full mod and trans (no copy) I think they are quite lovely! First off though, here are some shots of the store!
And for review... on me :) This first one is my favorite! Its name is Heidi, It is flexi and sculpty. Comes with a flex smart and regular flex skirt, 3 piece sculpted collar and sleeves, system shorts, tights, and top. Priced at $L900 each it will only sell 100 copies.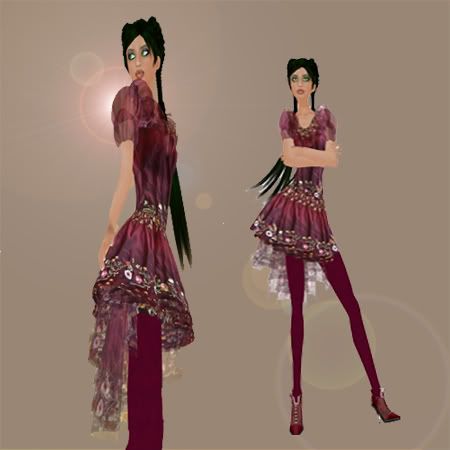 This one is a lovely wedding gown called Silk Flutter. This is an excellent way to get an exclusive wedding gown without having to make a custom! There is a demo available and only 25 copies will sell. The gown features 2 straps with pearl buttons going across the back. It is soft layers of silky chiffon with just the right amount of flex. At $L2500 this is a beautiful gown!
Lastly I am showing you a great high fashion sophisticated look for the season. This is Mocha Lace (Debutante). I am only selling 30 copies of this one at $L550 each! The collar and sleeves are sculpty. It looks fab even without them!
Come on by and check it out! I will add new ones as these sell.