Feathers from Heaven!! New Glamorous Garbo Gown
I never ever want to take this off!!!! I have had the top on for days... lol.. with jeans, with the dress, with the system skirt... hehe and I keep mixing it up.. Plus it looks awsome with the main part of the new Muse necklace....
Anyway... 3 pieces for the top prim and 3 pieces for the bottom.. so it wont go thru you :) AND available in two colors (which if you buy in the pack you can mix - n- match ;) ) Hope you all will love these as much as i do! I want to make MORE!!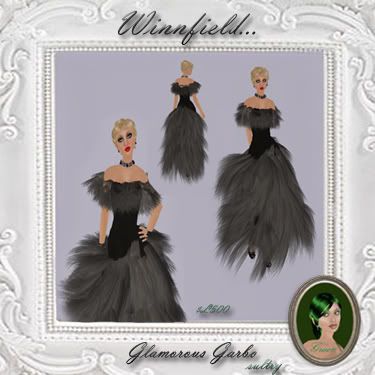 http://slurl.com/secondlife/Alhena/88/178
models are Carissa and Sunshine